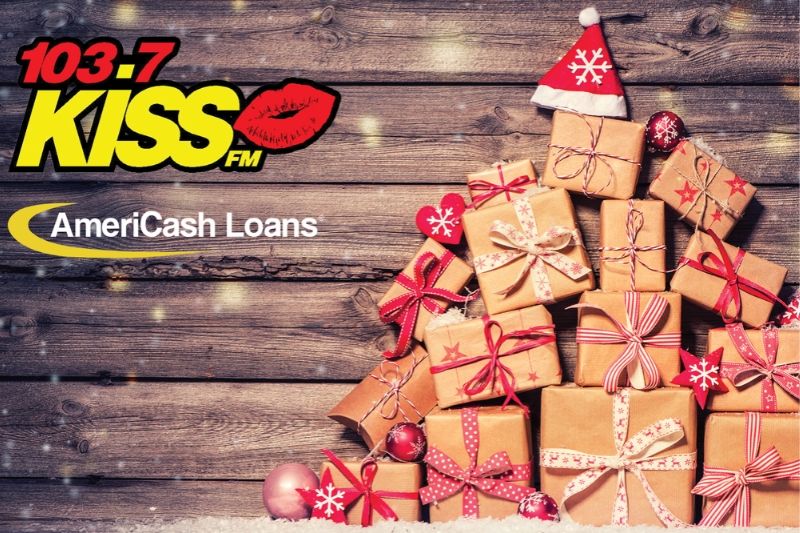 Riggs & Alley's Holiday Helpers with 103.7 KISS FM and AmeriCash Loans
"AmeriCash Loans"
"Giving Back To The Community"
---
While you're out shopping for gifts for your loved ones, just remember not everyone is fortunate enough to be able to receive a present (especially from Santa). With Riggs & Alley's Holiday Helpers, you can be Santa this Christmas for Milwaukee children who don't get to experience this generosity.

How to Help?
Listen to 103.7 KISS-FM from December 2nd until December 13th for your chance to sponsor a child who will otherwise be forgotten this holiday season. You can pick anything off of their wish list to purchase and it will be delivered to them before Christmas.

What to Buy?
After getting connected with 103.7 KISS-FM you will be paired with a child and provided their wish list. This list will include their name, age, favorite colors, and what they want for Christmas. You are not obligated to purchase everything on the wish list but the item(s) are expected to be brand new.
AmeriCash Loans is a proud sponsor of Riggs & Alley's Holiday Helpers. We want to make a positive impact on children's lives and Riggs & Alley's Holiday Helpers is one of the many organizations that helps us do so.

It is important for AmeriCash Loans to give back to the community and this is something we pride ourselves on, especially during the holiday season. Did you know we also sponsor local youth sports programs so that organizations don't have to worry about costs for uniform, equipment and enrollment fees, instead they can focus on what matters most – bringing joy to the children!
AmeriCash Loans wants to sincerely thank you for your participation and we wish you happy holidays this year!

For extra cash to finish your holiday shopping needs you can apply online for a loan up to $2,500 today and get your cash as soon as tomorrow! Your Money. Your Choice.