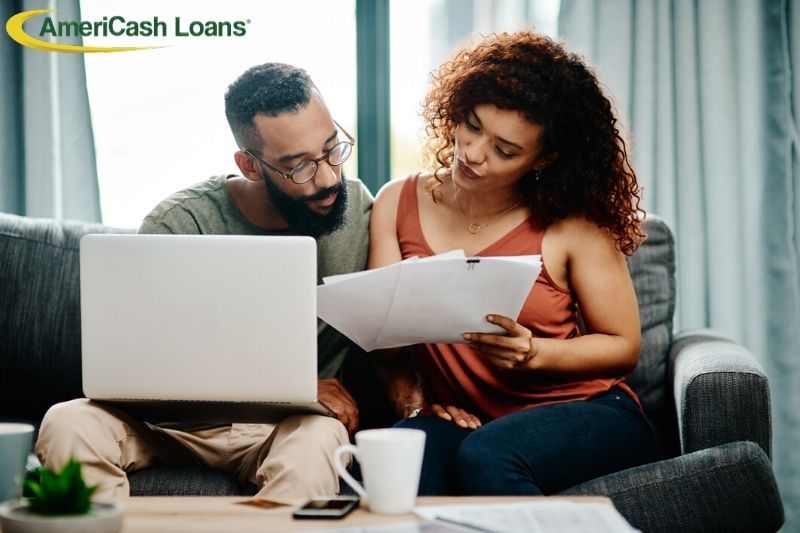 Beginner's Guide: Installment Loans
"AmeriCash Loans"
"Apply Now"
"Installment Loans"
---
You may have heard of installment loans but what does that mean? You are likely more familiar than you think; if you've paid rent or a car loan, you've already had an installment loan. In this beginner's guide, we explain what an installment loan is and why people choose installment loans over other types of loan options.
Installment Loans:
Installment loans are loans that are paid back through a series of scheduled payments over time.
Here are the top 3 reasons how installment loans differ from other types of loans:
No Credit Checks
When taking out a payday loan or title loan, you may get denied if you have a bad credit score. With installment loans, you don't need to have an excellent credit rating to be eligible because your credit score is never required. Good or bad credit, it doesn't matter!
Flexible Payment Schedule
You have the flexibility to set your payments to be paid overtime, involving many payments, or choose a shorter duration with at least two payments. Unlike payday loans, you are not pressured to pay off the entire balance of the loan with your next paycheck.
No Collateral
Compared to a title loan, you don't have to risk having your assets taken away if you don't pay in as little as 30 days.
If you're looking to get an installment loan, turn to

AmeriCash Loans

. Not only do we offer no credit checks, a flexible payment schedule, and no collateral, at AmeriCash Loans we also offer the following:
Fast Funding
AmeriCash Loans gives you the option to get funded as quickly as the next day with direct deposit or the same day by picking up your check at one of our conveniently located stores.
Pre-Approval in Minutes
We like things quick and easy at AmeriCash Loans! As soon as you fill out our online loan application, you'll know if you're approved in minutes.
Secure and Confidential
Your personal and financial information is secure when you do business with AmeriCash Loans. We provide a safe way to upload your documents in our customer portal and focus on building a trustworthy relationship with you during the process.
Loans up to $4,000
We offer loans up to $4,000 depending on what state you are applying in. Don't need that much cash? Don't worry, you can always adjust the amount you would like to borrow after you're approved.
Who doesn't love getting their cash in a quick, easy, and secure way? Remember AmeriCash Loans strives to make every effort to extend a loan to our customers, whenever possible!
To apply for an installment loan at

AmeriCash Loans online application

. Our application only takes a few minutes to fill out. You can also visit one of our

store locations

to apply today. If you have any questions during the application process, don't hesitate to reach out to our customer support team by calling 888-907-4227 or emailing

cs@americashloans.net

.