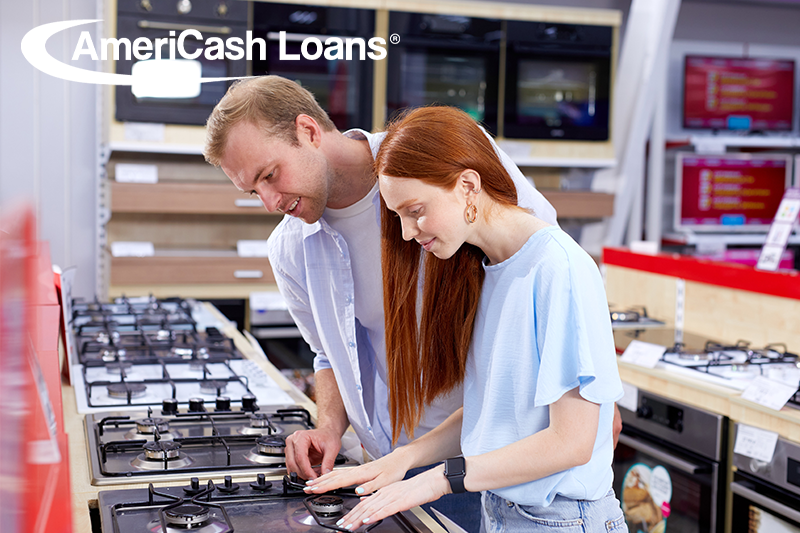 2022's Best Home Appliances
"AmeriCash Loans"
"Apply Now"
"Installment Loans"
Shopping
---
2022 is coming to a close, and today we are looking at the best home appliances the year offered us. You want to get the best when you invest in small and large home appliances. Appliances should last a while, and they can be expensive purchases. This is why shopping for quality products is a must. Here are some of the best home appliances from 2022.
Best Washer and Dryer:
The GE UltraFresh Side by Side Washer and Dryer tops the list of home washing stations for 2022. These machines have something for everyone, and they could hold extra-large loads but use a time saver feature for smaller loads. They are practical, fight mold, and come in fabulous colors. Plus, they are made by a trustworthy brand.
Best at Home Espresso Machine
: Making espresso at home has become a popular idea, and finding a machine that has it all is essential. The Breville Bambino Plus Espresso Machine is small enough, so it does not take up too much counter space; it is easy to use and makes consistently good coffee.
Best Small Appliances:
If you want to pick up a few small appliances, we suggest the Zojirushi Home Bakery Supreme Breadmaker, the Culinary Elite Collection 12-Cup food processor, and the Dualit polished Chrome 4 Slice Toaster. These quality small appliances look fantastic and will get the job done.
Best Oven:
If you are looking to pick up a new oven, you should get the GE Profile Smart Built-in Convection oven with Precision cooking, air-frying, and no preheating. The name says it all. You will no longer waste time preheating, and you can do so many things with one cooking appliance!
Best Refrigerator:
If you need a new fridge, go for the LG door-in-door 26.0 Cubic Feet Side by Side. This stainless steel fridge's innovative design allows for the most food storage possible.

Shop For The Best Appliances of 2022
Now that you know what the best appliances of 2022 are, you might be interested in shopping for one or more of them. These are long-term investments that you will be able to enjoy for years to come. You may want to apply for a short-term loan with AmeriCash Loans to aid in purchasing one of these models. You can start shopping as soon as tomorrow by getting a
small installment loan
.
If you enjoyed this blog post, you should read other posts like this one on the
AmeriCash Loans Blog
! We have hundreds of posts in many categories for your enjoyment and entertainment.