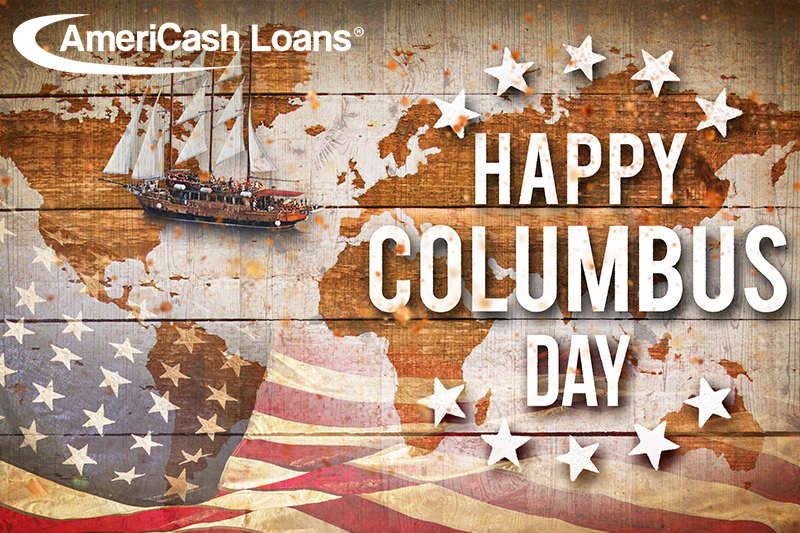 The Best Columbus Day Sales & Events
"AmeriCash Loans"
"Apply Now"
"Installment Loans"
"Save Money"
Shopping
---
Columbus Day Weekend offers fabulous sales for all kinds of things every year! You can buy big-ticket items, like cars and televisions, or more minor things for your home. So where do you shop?

Our Columbus Day Weekend Shopping Recommendations
There are so many places that have lovely Columbus Day sales every single year. Here are our top 6 choices, along with the type of things you might buy during their sales.
Amazon:
Amazon definitely should not be left out of the conversation. They are not only great at sales but also have everyday low prices on almost anything you can imagine ever needing! Amazon usually has Columbus Day Sales, but even when they do not, they have daily deals you can look at. These daily deals cover everything from electronics to home goods. If you are ready to purchase something this weekend, check Amazon first to ensure you get the lowest price!
Wayfair:
Another fantastic online option is Wayfair. They are excellent for furniture and home furnishings such as bedding, wall art, and kitchen appliances.
Nordstrom:
Nordstrom is all about their two and three-day weekend sales, especially on big weekends like this one. Typically they will put a lot of high-end clothing and accessories on sale as well as their mid-range items. Sometimes you can even find deals that are up to 75% off!
Walmart:
Walmart is in direct competition with Amazon Prime. So although you may find some tremendous in-store sales for Columbus Day, do not sleep on their website. Deals will include electronics and home essentials like cookware and small appliances.
Bloomingdales:
Bloomingdales typically celebrates this weekend with a Columbus Day Weekend sale or a Fall to Winter sale. You can usually find clothing essentials for everyone in the family, accessories, beauty products, and home décor for an average of 25% off.
Ulta:
If you or someone you love can drop hundreds of dollars per trip to Ulta, this is the weekend to go. Columbus Day weekend can bring up to 25% off select items or some awesome buy one get one free or buy one get one half off sales.

Take Advantage of all the Sales Columbus Day Weekend Has To Offer
Columbus Day Weekend offers the best sales for big-ticket items and everyday household and entertainment purchases yearly. As Columbus Day Weekend approaches, it is time to decide what you want to buy and how to finance your purchases. If you need extra cash for this shopping weekend, you can get a
same-day installment
loan through AmeriCash
today! This loan can help you pay for all your shopping trips to buy what you need and want a better life.