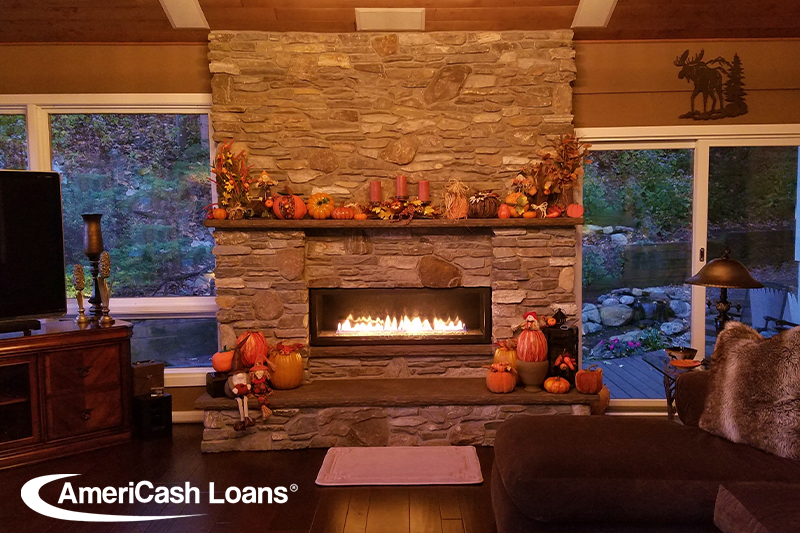 Fall Décor Ideas to Make Your Home Warm & Cozy
"AmeriCash Loans"
"Apply Now"
"Home and Auto Repairs"
"Installment Loans"
Shopping
---
Are you thinking about decorating your home for the fall season? There are so many ways you can add the spirit and colors of fall to your home this year. Here are some of our favorite ideas!

Fall Décor Ideas For Your Home
Fall Wall Décor:
You can start by adding a piece or two of wall décor. Wall Décor could be prints or paintings that depict fall scenery like falling leaves. Of course, you can choose to highlight the major holidays of this season, such as Halloween and Thanksgiving.
Fall Leaf Garland:
If you want to use the leaves and colors of the season, you can make or buy a leaf garland. Garland would be lovely for entryways and archways throughout your home. If you like the garland idea but want to create a more rustic look and feel, you should consider a bare light garland that highlights a mantel or side table with fall and autumn-themed items.
Table Décor:
A quick way to add the season to your home is by dressing your kitchen or dining room table. You can do this easily with colored or themed tablecloths and napkins. Add some fall floral elements, mini-pumpkins, acorns, and some candles, and you have transformed the room!
Fall Fireplace Décor:
Another easy way to add lovely autumn themes to your house is by decorating the fireplace. That can include pumpkins, candles, or even a well-placed wreath.
Fall Windowsills:
Small home areas such as a windowsill can be used to highlight the season. You can do this by adding acorns, rustic plants, and lights.
Modern Fall Décor:
Finally, we have modern ideas. This could be just about anything! Some of our favorite ideas include using seasonal flowers or flowers with fall colors, putting fall leaves in a vase, and decorating with rustic elements like oversized acorns, pumpkins, and colors that highlight the season.
Celebrate Fall in Style This Year
If you need to decorate your home for the fall season, it is time to start shopping for the best deals. This is especially true if you are interested in DIY fall crafts and need to begin now! A personal installment loan can help you achieve what you desire this season. Want to learn about more seasonal projects and read hundreds of fun articles like this one? Check out the
AmeriCash Loans Blog
to read about travel, the holidays, home décor, and more!