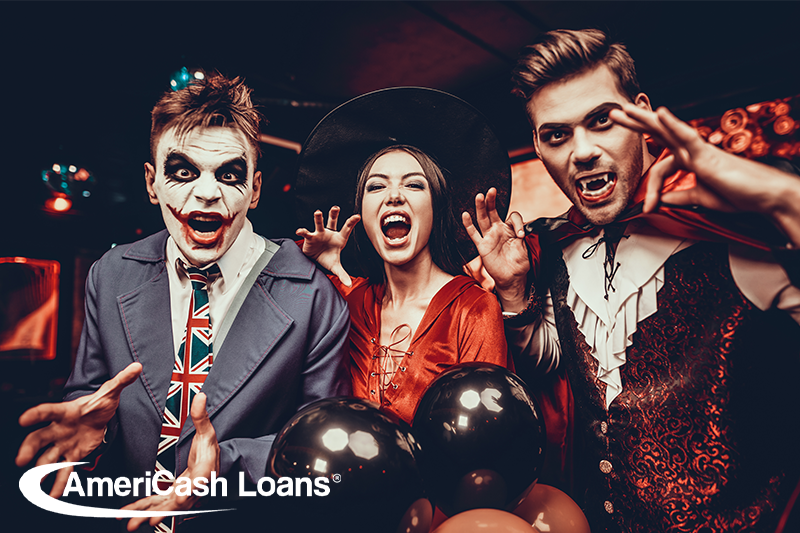 Let's Talk Halloween Costumes
"AmeriCash Loans"
"Apply Now"
Shopping
"Tips and Tricks"
---
Halloween is coming, which means it is time to start planning your costumes. That is if you have not known your 2022 costume since November 1! Halloween is a fun holiday, giving everyone, young and old, the ability to dress up and express themselves. There are so many different costumes one might choose from every year but believe it or not, some of the most important choices are still the most popular every year. There are so many fun Halloween costumes and cute Halloween costumes out there – how does one choose just one?

2021 Popular Halloween Costumes
One way people get ideas for the following year is to see what was popular last year! Popular costumes can change slightly from year to year. However, the most popular costume of 2021 is a classic that has been the most popular Halloween costume idea for what seems like forever. Yes, the witch was the most popular costume again for 2021.
Besides the witch, other popular choices were fairies, dinosaurs, rabbits, cowboys, and clowns. Popular choices for non-generic costumes based on a specific character included Spider-Man, Harley Quinn, Chucky, and Cruella de Vil.

What Will Be Popular This Year?
Although most costumes that were popular one year stay popular for a few more Halloween seasons, you might be looking for something new and fun for 2022. This could include costumes that allude to current events, entertainment, odes to entertainers we lost, or favorite movies and shows.
Need a little help to get your creative juices flowing? Sometimes the massive list of possibilities leaves us paralyzed. However, seeing a short list of options might be just what you need. Here is a small list to get you started:

New or Timeless Character-Inspired Costumes
Black Widow
Baby Yoda
Batman
Buzz Lightyear
Catwoman
Wonder Woman
Venom
Princess Leia Costume
For Couples: Tarzan and Jane
For Couples: Mad Hatter and Alice in Wonderland
For Couples: Olive and Popeye
For Couples: Bonnie and Clyde
For Couples: Fred and Wilma
Character or Story Inspired Costumes (with current cultural meaning)
Beetlejuice
A League of Their Own
The Handmaid's Tale
Cher from Clueless
Any Character from Any Bring It On Movie
Based on Real People (Athletes, Celebrities, History):
Simone Biles
For Couples – Bennifer is Back In
Elvis
Bob Ross
Marilyn Monroe
Ruth Bader Ginsburg
Brittney Spears
Get Ready For Halloween
Suppose you need extra cash to buy your Halloween costume or plan the most spectacular Halloween party or getaway. In that case, you can get a
same-day installment
loan through AmeriCash
today! This loan can help you pay for all your Halloween-related expenses this year. Let this be the best Halloween ever!