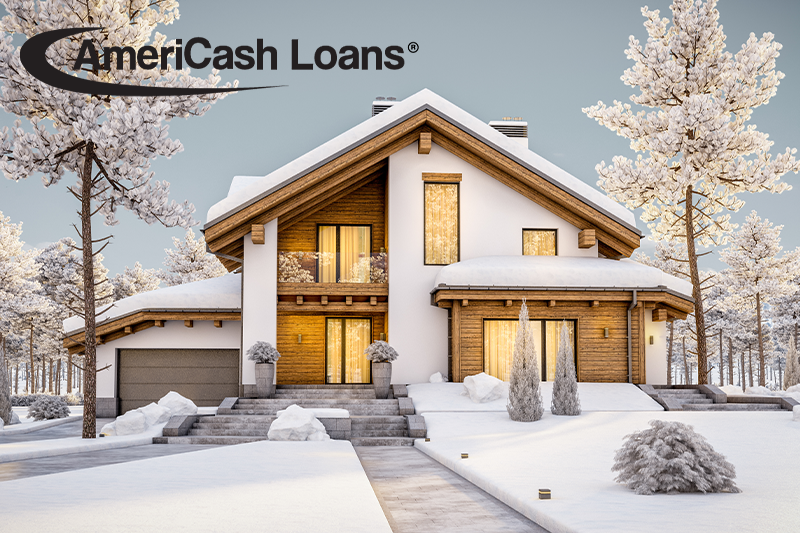 Getting Ahead: Prepare Your Home for the Winter Season
"AmeriCash Loans"
"Apply Now"
"Home and Auto Repairs"
"Installment Loans"
"Tips and Tricks"
---
Even though the hot, muggy summer days are in full swing and brisk autumn days are in the future, it's a perfect time to prepare your home for winter. The long summer days offer ample daylight and warm conditions that are ideal for winter home preparations. Here are a few ways to get your home ready for winter.
Change Your Air Filter
Regularly changing your HVAC unit's air filter is one of the most effective things you can do to help your system run more efficiently. When you have a dirty filter, your system has to run longer to maintain a comfortable interior temperature. A dirty filter causes higher energy bills and may mean your home isn't consistently at a comfortable temperature.
Clean and Inspect Your Gutters
While you'll want to confirm that your gutters are free of leaves and debris during the fall months, now is an excellent time to give your gutters a deep cleaning and thorough inspection. You can use your garden hose and a gutter cleaning tool to blast dirt and debris from your gutters. Examine your gutters for any pieces that are broken or worn out and need to be replaced.
Get Your Fireplace Ready
Have your fireplace's chimney inspected and cleaned, so your fireplace is ready for a cozy fire on a brisk evening. You should also buy fuel for your fireplace. Get your propane tank filled or order a load of firewood for your wood-burning fireplace.
Test Your Home's Detectors
Ensure your smoke and carbon monoxide detectors are working correctly and have fresh batteries.
Check that you have a sufficient number of detectors for the size of your home; a general rule is to have an alarm on every level of your home and in every bedroom.
Get Ready for Snow Removal
The worst time to figure out your snow removal plan is right before the season's first winter storm.
Instead, take time to confirm that your snowblower is working correctly or invest in a few quality snow shovels and a few bags of rock salt.
Get the Money You Need for Home Maintenance or Repairs
Worried that your budget lacks the money you need to prepare your home for winter? Visit AmeriCash Loans for short-term loans that will give you the money you need to winterize your home. You can
apply online
, and most people get their money within a day.