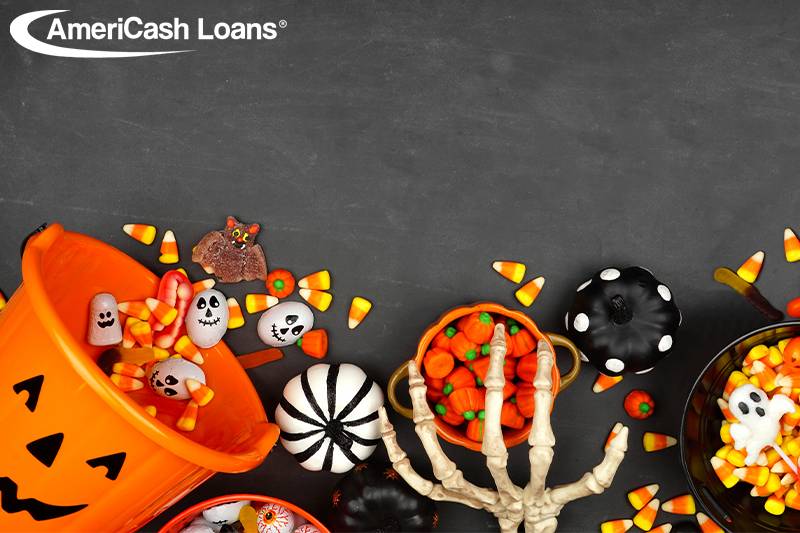 The Best Places to Shop and Prepare for Your Trick or Treaters
"AmeriCash Loans"
"Apply Now"
"Installment Loans"
Shopping
"Tips and Tricks"
---
Halloween is coming, and it is such an exciting time! You may be wondering where to shop to prepare your trick or treaters and to prepare for trick or treaters. There are several wonderful places to buy Halloween costumes, décor, and Halloween-themed items. Let's get started!

Our Picks For Halloween Shopping
Depending on whether you like shopping online or in person, you may want to go to different places. Here are some of our favorite Halloween stores!
Spirit:
Spirit is a pop-up seasonal store that appears in big and small cities annually. This store is fantastic! It has a fabulous choice of costumes for babies, toddlers, children, teenagers, and adults. Besides costumes, they sell accessories like makeup, wigs, and tons of Halloween-themed décor.
Party City:
Party City is a store with permanent locations throughout the year. However, Halloween is their primary purpose. Once September and October roll around, their stores go all out for the season.
Amazon:
If you are looking for just about anything Halloween or trick-or-treat-related, you can bet Amazon will have it! Find costumes, plastic pumpkins for trick or treating, candy to give out, and Halloween décor inside and outside your home!
Target and Walmart:
Both these locations will also have choices for Halloween costumes and seasonal décor.
Your Local Grocery Store:
If you want a good deal on candy and Halloween accessories, do not let your local grocery store pass you by. They will probably also sell Pumpkins and Pumpkin carving kits – an essential for this season.
The Dollar Store:
Hear me out here. You did not think the dollar store would make the list, and it makes the list and should not be a store you ignore. You will be able to find things super cheap here, from accessories for your costume to cheap décor items, and don't forget the glow sticks! Glow sticks are a great way to provide extra light and safety for little ones on Halloween night!

Getting Ready For Halloween and Trick or Treating 2022
Are you getting ready for this year's Halloween season? There are so many different things to do! You might consider getting
an installment loan
through AmeriCash to pay for all your Halloween needs. Getting ready for All Hallows Eve usually includes looking for the best trick-or-treat neighborhoods, searching for a Halloween adventure, or a Spirit near me!
If you want to learn more about Halloween and other fabulous Holiday ideas, check out the
AmeriCash
Loans Blog
. Many blog articles cover many topics, including Halloween, Fall, and holidays!